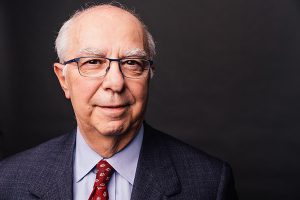 HERBERT N. WOLFE
PARTNER
Mr. Wolfe practices primarily in the areas of business law, real estate and civil litigation. He has substantial trial experience in both the state and federal courts involving a myriad of business and domestic issues that include actions for breach of contract, fraud, intra-family disputes, partnership dissolution, domestic law disputes, conservatorship issues and real property matters.
In addition, Mr. Wolfe has negotiated numerous domestic and international business agreements, as well as drafted documents and advised various business entities, including partnerships, LLCs and corporations in all phases of formation and operation; participated in business negotiations involving entities in Germany, Japan, France, People's Republic of China, Republic of the Philippines, Israel, England, Denmark and Sweden.
Herb received his Juris Doctor Degree from University of California, Berkeley School of Law (Boalt Hall). He attended the University of Illinois and received a Bachelor of Arts Degree in Economics from California State University at Northridge. Mr. Wolfe is a member of the State Bar of California. He is admitted to practice before all state courts in California, as well as the U.S. District Courts for the Central and Eastern Districts of California and the Ninth Circuit Court of Appeals.
Mr. Wolfe is rated "AV" by Martindale-Hubbell (www.martindale.com).
Community Activities
Former Legal Advisor to the Counsel General of Israel for Los Angeles
Chairman, Youth Towns of Israel California, Inc.
Officer, College for National Studies, Inc.
Officer, The Ariel Sharon International Research Center for History and Heritage